Welcome to ViaFacct! Meet our team of experienced professionals. In addition to the core team we work with a network of professionals in Finland, Germany and around the world.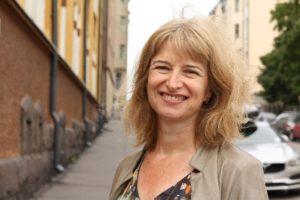 Hiltrud Kinnunen M.SC. (Econ.), B.A. (Uralistics), MBA, CPF
I am the founder of ViaFacct. I work as group facilitator, trainer, coach and organizational developer, based in Finland and Germany.
For a long time I have been passionate about values, culture and leadership as the "soft factors" of economic success.
As facilitator, coach and trainer I help remove barriers to change and co-operation and unleash the resources every individual, group and organization has within. Faith is a key element of my toolkit. If I have faith in the group or the individual, they are more likely to find a solution. Adapting flexibly to a group's situation and needs, creating an atmosphere of safety and trust, and shaping an appropriate learning environment make all the difference. And still: while my role is to create preconditions for groups and individuals to succeed, it is the group or individual that creates the contents and makes the change.
I am an active member of the International Association of Facilitators (IAF) and currently  serve as chapter co-ordinator in the region Europe & Middle East. As a certified professional facilitator I am committed to the ethical code and standards of the IAF. In 2017, I co-created and -lead an open four-module facilitation training.
I took a deep-dive into facilitation for decision-making through "Convergent Facilitation" with Miki Kashtan. I am a certified facilitator for Lego® Serious Play®, have completed additional education on gamification at Penn University and I am incorporating elements of positive psychology, non-violent communication and appreciative inquiry into my integrated practice.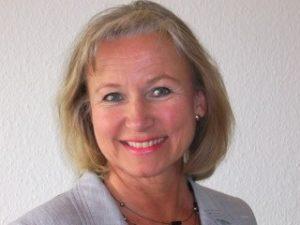 Dr. Marja Szodruch, Certified Psychologist (BDP), Coach, Trainer
I am an associate with ViaFacct.
I work as a coach, trainer and facilitator, based in Germany and Finland. I have long experience also in psychological assessments, outplacement and psychotherapy. I have published several works on company culture and intercultural competencies. I have also worked and lived in different European countries as well as the US.
My working languages are German, Finnish, English and French.